MrBigg 9in bbc for adult fun
(40, Male, M4W)
Expires in: 63631 Hours

Looking to play with women only. Race is not a issue. If hubby or bf wants to watch or join it's cool with me. Absolutely NO man on man contact. U must be able to host or provide the spot. Please send a pic with your reply. Serious reply's only. No games!!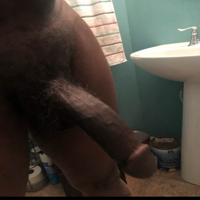 Megan's Dating Tip: Give compliments. Everyone likes to receive compliments, especially when they're sincere and specific. Don't be afraid to praise the other person for something that you liked or admired about their profile or ad. For example, you could say "You have a great sense of humor," "You have a beautiful smile," or "You have an impressive resume." Avoid generic or physical compliments that might sound creepy or shallow.
Thank You For Reporting
Ad reported as spam.