Las Vegas trip planned in December
(32, Couple M/F, Activity Partner)
Expires in: 693196 Hours

Hi all. We are a happy couple. We are planning a trip to Las Vegas in December and are looking for other couples or singles to join us for interesting adventures. We like bars, clubs and shows. We will be staying at the Mirage.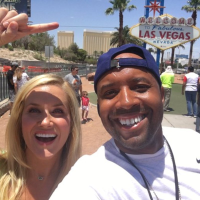 Megan's Dating Tip: Be honest. Don't lie about yourself, your hobbies, your appearance, or what you're looking for in a relationship. Honesty is the best policy and will attract people who are compatible with you.
Thank You For Reporting
Ad reported as spam.